Where is the new outlet of the consumption scene?
2022 We will travel like this
The new year 2022 has officially opened. It is of special significance to review the rise and fall of the cultural tourism wave in the past year at the beginning of the year. In recent years, the cultural tourism industry, which is closely related to the people's happy life, is undergoing great changes, and the cultural tourism consumption scene has also changed a lot. In this process, opportunities and challenges coexist in the culture and tourism industry, and dreams and hopes coexist. Many new outlets for the future development of culture and tourism have emerged as the times require.
Culture and tourism promote consumption and experience new ideas. Experience is the core of the culture and tourism industry. It is the natural mission of the culture and tourism industry to constantly create new and attractive experience scenes to stimulate consumption and create memories of a better life. In 2022, what will happen to our cultural and tourism life, and where will new outlets and hot spots of cultural and tourism consumption appear?
Popular theme micro vacation
Consumption scenario: cultural, business and tourism complex, theme resort hotel, boutique home stay, etc
"I plan to open a two-day and one-night 'micro holiday' on the weekend every month to feel the beauty around the city. Micro vacation has been popular in the past two years. The so-called micro vacation mainly refers to local tourism and peripheral tourism, and has the characteristics of short travel radius and time, high frequency and so on.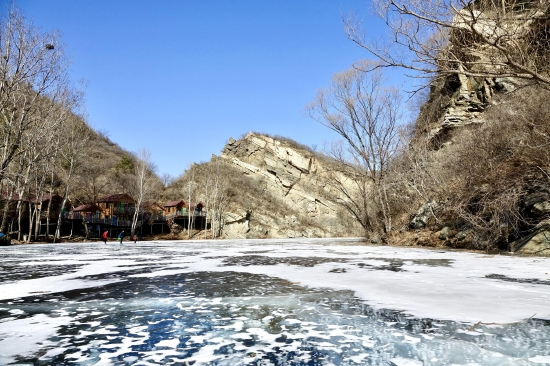 In 2022, micro-vacation will still be the main tourism mode in line with people's leisure and holiday needs. At the same time, there are many factors, such as the improvement of tourists' demand for the quality of the experience, the increasingly rich supporting facilities and products of the surrounding tourism, and more and more cultural and tourism enterprises will focus on this market. According to the data of Skyeye, at present, there are nearly 3.5 million enterprises providing local and peripheral tourism-related services in China, with the largest number in Guangdong Province. In the past New Year's Day holiday, the data of many online booking platforms including Ctrip, Tongcheng, Mommy Donkey Travel and so on showed that the booking of local peripheral tours was popular, and the micro vacation was popular with family members and young tourists.
In the past two years, many tourism enterprises have accelerated their transformation and mainly focused on micro-vacation tourism products. However, the launch of microvacation products alone is not enough to attract more consumption. "Quality+creativity" is the new direction of microvacation development in 2022. In order to meet the higher requirements of tourists for quality, the providers of micro-vacation tourism products may rely on high-quality resources to carry out more creative development, mainly by means of cultural, business and tourism complexes, comprehensive theme resort hotels, boutique homestays or regional homestay clusters, etc., to further explore micro-vacation resources. Among them, the development of cross-border ecological chain of micro-vacation products may be a new direction, such as cross-border cooperation with health care, sports, automobiles, etc. In terms of promoting the upgrading and iterative updating of micro-vacation products and providing refined products to meet the needs of different segments of people, the industry needs to further demand-oriented and in-depth exploration.
Dai Bin, president of the China Tourism Research Institute, said that in recent years, the trend of tourism consumption upgrading and tourism market sinking has never stopped. Urban tourists in Beijing, Shanghai, Guangzhou, Shenzhen and other cities can stay in resort hotels or special home stays for thousands of yuan a night, eat Michelin and Black Pearl restaurants. It can be seen that tapping the potential of the micro holiday market will help to open up more consumption scenarios.
Hot Theme Night Tour Economy
Consumption scenes: night culture and tourism consumption gathering area, tourism and leisure block, national demonstration pedestrian street, etc
Focusing on lighting up the night economy is an important direction to expand the time and space of cultural and tourism consumption scenes. In the past two years, a large number of "national time-honored" night cultural and tourism consumption clusters, tourism and leisure blocks, and national demonstration pedestrian streets have been launched, becoming an important scene of cultural and tourism consumption at night.
The night economy has a long industrial chain and many related industries, which has a huge driving effect on the local economy. Among them, night cultural tourism experience, as an important form of extending consumption time and stimulating the potential of a new round of consumption upgrading, has also become a new highlight to attract tourists everywhere. According to the "Tourism Night Economy Report for the First Half of 2021" released by Ctrip, the number of night tours per capita reached 1.3 in the first half of 2021. The sales of night tour scenic spots and entertainment tickets in the first half of 2021 increased by 469% year-on-year, up 106% from the same period in 2019. Especially during holidays, the trend of night tour is more significant.
It can be predicted that the night tourism economy will continue to play a hot role in 2022. It is expected that all regions will continue to launch night consumption activities to benefit the people, enrich the supply of night tourism products, and the scenic spots will also extend the opening hours according to the actual situation, so as to promote the continuous rise of the popularity of night tourism and the further warming of the night economy.
However, it should be noted that the current supply of night travel experience is not diversified enough, and there is a trend of homogenization, especially the consumption potential after 22:00 needs to be further explored. Therefore, to further promote the development of the night tourism economy, we should create diversified business forms, form the gathering effect of night tourism, better integrate the night consumption scenes of food, housing, transportation, travel, shopping, entertainment and other aspects, and meet people's diverse leisure consumption needs. Industry insiders believe that with the release of a series of policies and measures to promote the economic development of night tourism, the time and space of night consumption will be more effectively expanded, making it an important support point for the growth of cultural tourism consumption in the future.
If you focus on the Pearl River Night Tour, Guangzhou is one of the earliest cities in China to develop night tour economy. Night consumption is booming and night tour experience is rich. Taking the Pearl River Night Tour as an example, this famous brand of cultural tourism in Guangzhou has been expanding its boundaries in the past two years, introducing food, culture, performance, etc. into the cruise ship, and creating a new experience product of Pearl River night tour. It can also be seen that Guangzhou is creating a new business type, new mode Efforts in new hot spots.
Popular theme boutique rural tour
Consumption scenes: villages, characteristic towns, agricultural parks, etc
"Going to the countryside" is a popular trend in tourism in the past two years. Beautiful villages, characteristic towns and agricultural parks have created a batch of new consumption scenes, constantly attracting people to travel and experience in the countryside. With the increasing expectation of rural tourism, the supply of rural tourism products is also required to be more distinctive, meaningful and tasteful. According to the data released by the Ministry of Culture and Tourism, in recent years, the Ministry of Culture and Tourism has promoted the development of rural tourism as a whole and achieved remarkable results. Together with the National Development and Reform Commission, it has launched 1199 national key rural tourism villages and 100 national key rural tourism towns. In the past two years, rural tourism has also become one of the important forces to promote the recovery and development of tourism.
In 2022, rural tourism will show more charm through cultural empowerment. Among them, people's pursuit of quality improvement will also promote rural tourism to continue to follow the high-quality route, and rely on high-quality rural tourism resources to create more diversified formats, such as wild luxury tent camping, orchard picking, water sports, etc., to attract more tourists to love rural tourism.
Popular theme parks
Consumption scenario: various theme parks appear, and popular IP becomes a hot spot
In 2021, theme parks have attracted waves of heat in China, including the opening of the Universal Resort in Beijing, the opening of Lingnabel in Disneyland, and the opening of Lego Parks in Shenzhen and Shanghai… Domestic theme parks will continue to move in 2021, successfully attracting the attention of consumers. However, the tourist volume of the theme park is still in the recovery stage in the past two years. Lin Huanjie, president of the China Academy of Theme Parks, believes that a significant change in recent years is that theme parks with international brands have entered China in succession. Facing the fierce market competition environment, the development of theme parks has reached a key point of industrial integration, which requires upgrading and innovation while maintaining excellent brands. It is worth mentioning that theme parks in Guangdong have developed earlier and have strong influence in domestic theme parks. In the list of the top ten comprehensive strength, Guangdong's theme parks occupy five seats, demonstrating the strong strength of theme parks in Guangdong. In terms of park planning and activity planning, Guangdong theme parks have maintained certain advantages.
The newly popular Disney brand new IP image, Lingna Beier, has triggered the enthusiasm of tourists for the products around the theme park after its debut. This has also brought new thinking to the development of domestic theme parks. How to further study IP marketing is also a topic worthy of attention, but for many theme parks, IP marketing has a long way to go. What other eye-catching IP will appear in 2022? It's worth looking forward to.