The vitality of marine leisure sports burst out
Fujian Province is a large province of marine resources with many mountains and wide sea. In recent years, relying on high-quality marine resources and climate resources, Fujian Province has successively developed a variety of marine tourism products. In particular, sea fishing boats, motorboats, yachts, sailing and other sports have sprung up in Xiamen, Zhangzhou, Pingtan and other places. The sea leisure sports with both dynamic and fashion are becoming a new consumption hotspot in Fujian tourism.
From the minority to the circle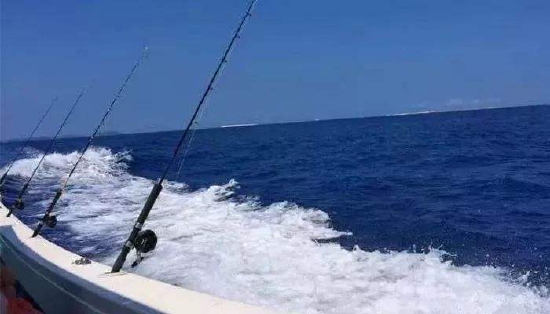 In winter, the temperature is gradually decreasing, and many places in China are covered with ice and snow, but Fujian is still green. There are various sailboats and yachts arranged in order at the Aoyatou Island Crossing Cruise Terminal in Tongling Town, Dongshan County, Zhangzhou City. On the sea, the little shadow of the sail sways with the waves, and the speedboat passes like an arrow. You can vaguely see tourists taking photos and sightseeing at sea.
Cao Xiaoliang, a staff member of the Management Office of the Tourist Service Center, told the reporter: "At present, the terminal mainly operates catamarans, speedboats and other projects, and the products cover individuals and groups. Among them, the most popular ones are 128 yuan and 168 yuan packages. Although it is winter, many tourists still come to the terminal every day for sightseeing and fishing at sea."
Cui Guoxing, a tourist from Beijing, is one of them. He said, "Dongshan is like spring all the year round, and the scenery on the island is good. It is very comfortable to go to the sea by boat. Now there are a lot of marine tourism projects, and we will come again if we have the opportunity."
In recent years, with the gradual reduction of consumption threshold, sailing boats, speedboats and other previously relatively small leisure projects have gradually emerged from the market and become popular with the public. Cao Xiaoliang told reporters that during the peak period, the dock receives an average of two or three hundred tourists every day.
"In foreign countries, marine leisure is a popular project, but in China, it is still in the early stage of development. We hope to make marine leisure tourism and let more tourists enjoy the fun of being close to the sea." said Chen Zhiyi, chairman of Huayi Yacht Management Co., Ltd.
In June 2017, Chen Zhiyi founded Dongshan Huayi Yacht Tourism Development Co., Ltd., which is mainly engaged in marine leisure tourism services, island and offshore tourism resources development, water sports training and other businesses. At present, the company has carried out marine leisure projects in Dongshan Fisherman's Wharf, Aoya Wharf and Dongmen Island. Tourists can carry out outdoor water sports such as sightseeing, swimming, diving, fishing and surfing on the water, in the water, under the water and on the shore.
"Yachting, sailing and other marine leisure sports have gradually become a new type of tourism." Chen Zhiyi said that in Hainan, Qingdao, Xiamen and other places, marine leisure tourism has begun to take shape. At present, Dongshan's marine leisure sports have gradually gained popularity.
Compared with sailboats and yachts, kite surfing is a more niche marine sport. Gan Chunhui, publicity director of Kite Surfing Alliance, said: "Because kite surfing has relatively high requirements for natural factors such as wind, water quality and beach, there are few places suitable for kite surfing in China, so this project is more niche."
Pingtan, located in the east of Fujian Province, has 408 kilometers of coastline and 70 kilometers of high-quality beaches. It is an ideal place for kite surfing. One of the bases of Kite Surfing Alliance is located in Longwangtou Beach on Pingtan Island. Gan Chunhui said that in 2013, the Kite Surfing Alliance built a base in Pingtan to carry out the promotion, training, professional equipment agency sales and event organization and other businesses focusing on kite surfing.
"With the development of large-scale domestic events in recent years, more and more people understand and participate in this sport." Gan Chunhui said that kite surfing has gradually developed into a way of vacation. In recent years, there are about 200 trainees trained in Pingtan Base every year, mainly young adults aged 25 to 45.
New hot spots of tourism consumption
Xiamen Yacht Sightseeing, Pingtan Island Kite Surfing, Dongshan Island Sailing… In Fujian, a number of new forms of maritime tourism with strong sense of participation and fashionable and dynamic have emerged, becoming new growth points in the tourism market.
"In recent years, people have higher requirements for marine leisure tourism. In addition to the traditional marine sightseeing tourism, experiential tourism has become more and more popular with tourists." Chen Zhiyi said that in order to better meet the needs of consumers, in 2021, Huayi Yacht and Tongxing Village, Tongling Town, Dongshan County jointly developed a characteristic tourism industry project – "Maritime Dream · Home" on the opposite island, with the island and yacht as the background, supporting entertainment performances, restaurants, bars Home stay and other functions provide tourists with water leisure and fishing experience activities such as watching performances, catching the sea, fishing, etc.
"This is a good place to relax on weekends. You can not only take boat fishing, but also eat seafood and enjoy sea scenery. In his view, this kind of sea leisure is worth experiencing.
Cao Xiaoliang told the reporter that tourists' awareness of sea sports has gradually deepened, and the demand for travel has increased from single-body travel to in-depth travel, and projects such as island tour and half-day tour are more popular with tourists.
Gan Chunhui felt the same way. He said: "The training time of kite surfing is 3 to 5 days. In order to give students a better experience, the base also provides water sports services such as surfing, paddling, kayaking, etc. During the training interval, students will also be organized to carry out rafting, island sightseeing, exploration and other activities." From 2012 to now, Pingtan has held several international kite surfing competitions. The 9th Pingtan International Kite Surfing Festival in 2021 alone attracted 110 domestic and foreign kite surfers to compete on the same stage. Zhao Jiaqi, a student of the Kite Surfing Alliance, said, "I have been playing kite surfing for more than a year. The charm of kite surfing is that you don't know how exciting it is without experiencing it. When you see those senior enthusiasts doing some difficult actions, you also hope to do that."
Nowadays, there are more and more sea sports enthusiasts, and tourism is also changing from a traditional sightseeing type to an experiential type. The new experiential tourism mode, which focuses on sailing, surfing, canoeing, diving and other projects, has strongly stimulated the consumer demand for sea tourism.
Stimulate "economic spray"
The marine sports, which integrates sports, fashion, leisure and other functions, has accelerated the development of marine economy.
In 2020, Dongshan County has received 4.633 million tourists in total and achieved tourism revenue of 4.907 billion yuan. In the first three quarters of 2021, the total number of tourists received was 3.9199 million, and the total tourism revenue was 4.658 billion yuan. Under the leadership of the marine leisure sports, the home accommodation, catering and other industries in Dongshan County have prospered.
Entering the Dongshan Huayi Yacht Marine Sports Industrial Base, the reporter saw many well-decorated and different styles of Wanghong homestays located around. Sun Kangnan, general manager of Dongshan Huayi Yacht Development Co., Ltd., told the reporter: "From five to six to hundreds, the construction of the marine sports industry base has led to the rapid development of the local homestay."
Local fishermen also enjoy the dividends brought by marine leisure sports. Gao Jianxiong, 59, is one of the beneficiaries. He works at Huayi Marine Fishing Platoon and is responsible for carrying passengers to sea. "I used to earn 20000 yuan or 30000 yuan throughout the year, but now I work here, and I can earn money in peak season and off season," said Gao Jianxiong.
Maritime sports training is also popular with the public. "Maritime sports are highly professional and difficult, and ordinary people need professional training to experience the fun of maritime sports." Zou Zhihong, secretary of the Party Committee of Fujian Sports Vocational and Technical College, said that at present, the marine leisure sports market in Fujian Province is still in its infancy, and it needs professionals to participate in the development of new forms of marine industry.
In September 2021, Fujian Vocational and Technical College of Sports and Xiamen Road and Bridge Sports Industry Group Co., Ltd. jointly built the Maritime Sports College. "The establishment of the college will provide talents and technical support for the development of the marine leisure sports industry in the coastal areas of Fujian Province," said Zou Zhihong.
It is reported that the Maritime Sports College offers sports training majors (marine sports direction), leisure sports majors (swimming guidance and rescue direction), sports data analysis and other majors, with a total of 641 students.
"We will attract retired aquatic athletes for employment, give full play to their professional expertise, improve the professional quality required by the industry, and help the development of the marine leisure sports industry."